In 2015, Pride House Toronto delivered a full month of programming during the Pan/Parapan Am Games
The PrideHouse Toronto (PHTO) project was a comprehensive, province-wide engagement and activation strategy for the lesbian, gay, bi, trans, queer (LGBTQ) communities in Ontario leading up to and during the TORONTO 2015 Pan/Parapan American Games (the Games). The Initiative built upon the tradition and success of Pride Houses during Vancouver's 2010 Winter Olympic Games and London's 2012 Summer Olympic Games.
Three years in development, PHTO had the mission to make the TORONTO 2015 Games the most LGBTQ-inclusive multi-sport games in history. Created by a coalition of LGBTQ and allied organizations, it was part of an international movement that is working to transform multi-sport games for everyone.
What was Pride House Toronto?
During the Sochi Winter Olympics
With some structure in place long before the Games, PrideHouse Toronto was able to mobilize their volunteers to deliver a Winter Games Lounge at Ryerson University and Devo Park in February of 2014, during the Winter Olympic Games in Sochi, Russia.
The Lounge was an outdoor viewing area with a massive television screen and a nightly open skate on Lake Devo at Victoria and Gould Streets. Launch was attended by out gay speed skater Blake Skjellerup.
During the Glasgow Commonwealth Games and Torch Relay
In April of 2014, PrideHouse Toronto worked with Commonwealth Games Canada to host a leg of the Queen's Baton as it travelled through dozens of territories and nations on its way to Scotland for the Commonwealth Games in Glasgow. The Toronto leg was called the "Relay of Inclusion." The 1.5 kilometre run ended with a reception at the 519 Community Centre, the site of the PrideHouse Toronto Pavilion. In a first, the torch also made an appearance in the 2015 Toronto Pride Parade.
During the Pan/Parapan American Games
PrideHouse Toronto was open between 10 am and 11 pm daily, July 8 through 28, 2015 during the Pan/Parapan American Games in Toronto.
The PrideHouse Pavilion at the 519 Community Centre on Church Street and neighbouring Barbara Hall Park offered 47,000 square feet for PHTO activities, exhibitions, and events. These included Games viewings, a summit, art installations, and galas inside the Pavilion, and licensed parties and outdoor Games viewings in Barbara Hall Park. The Pavilion was designed to host LGBTQ athletes, allies, volunteers, visitors and Torontonians throughout the Games, and offer a safe, welcoming space for people to celebrate the Games. The 519's Sport Inclusion Summit was a 3-day meeting with experts and advocates to advance discussions about inclusion in recreational sport sector. Pride House representatives from Rio, Brazil (site of the 2016 Summer Olympics), Pyeongchang, Korea (2018 Winter Olympics), and Tokyo, Japan (2020 Summer Olympics) were also in attendance.
PrideHouse Celebrates! was weekend programming that took place in Barbara Hall Park and on Church Street between Wood and Wellesley Streets. The CIBC Sports Zone 3 was an LGBTQ-friendly outdoor space for play and community engagement. Borrowing from the Open Streets concept, the CIBC Sports Zone opened up to Ontario's sport and parasport communities with soccer, volleyball, boccia, goal ball, wheelchair basketball, and human foosball demonstrations, and offered participants the chance to try out sports in a safe and friendly atmosphere. Each Friday through Sunday, there were special Games-viewing parties and live entertainment in Barbara Hall Park.
In partnership with the Elementary Teachers' Federation of Ontario (ETFO) and materials produced by the province's school children, two of Toronto's leading artists—Kalpna Patel and Sean Martindale—created an art installation called The PrideHouse That Kids Built. Working with a curriculum piece developed by the ETFO, children from elementary schools across Ontario created cardboard 'bricks' decorated with their thoughts on inclusion in sport. Patel and Martindale took these materials prepared an installation that was on view daily at Ontario's Celebration Zone at Harbourfront Centre.
PrideHouseTO: Sudbury Celebrates! was a satellite Pride House located in a safe and inclusive space at Cambrian College in downtown Sudbury. Events included the QUEER Landscapes QUEER Journeys: Reflections of LGBTQ Rights and Struggles in Ontario Today art exhibition, a public film screening of "United in Anger: A History of ACT UP," a panel discussion under the banner "Leadership in the Ontario Public Service," and a community conference called "How to Create Positive Space in Your Life and Business at Sudbury Theatre Centre." There were also live Games-viewing events. In the second week of August, PrideHouse Sudbury hosted The Pride House That Kids Built. The installation was unveiled on August 7, 2015—the night of the Parapan American Games Opening Ceremonies—both events were marked with a public reception and live stream. In November, PrideHouseTO: Sudbury Celebrates! was awarded the Human Resources Award of Excellence from the Ontario Public Service for Excellence in Inclusion, Small Team.
Additionally, there were regional Pride House activations in Ajax, Ottawa, Hamilton, Thunder Bay, London, and Guelph.
Read more in the Final Legacy Report.
[rev_slider phto]
Also, see more images on the Pride House TO Facebook page.
Pride House Anthem
Pride House Toronto commissioned artist and orchestral musician Charlie Wall-Andrews, world music artist DIA, and Robert Di Bartolomeo at Tea Garden Studios to produce an anthem for Pride House. The piece debuted during the 2015 Pan/Parapan American Games in Toronto, Canada.
https://www.youtube.com/watch?v=8afDgWylGKk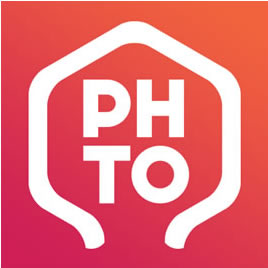 ---
Photo Gallery