Pride House Rio de Janeiro in 2016
In the summ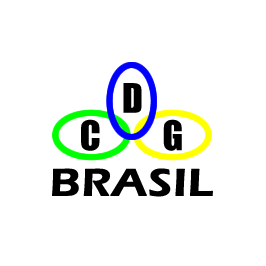 er of 2015, representatives from CDG Brasil attended the Sport Inclusion Summit, hosted by Pride House Toronto and the 519 community centre. They were there to begin their planning for Pride House Rio which coincided with the 2016 Summer Olympic Games.
CDG Brasil previously offered Pride House programming in São Paulo during the 2014 FIFA World Cup.
Activites
Pride House Rio Pavilion
Press conference, interviews;
Official opening cocktail;
Athletes with Pride Exhibition: Banner Exhibitions with 40 LGBTQ athletes' photos who were participating in the Rio 2016 Games. Only 40 were exposed because until the creating and printing of all graphics material, according to the list of website "Outsports" this was the official number, however this number increased significantly, which could not be included in the exhibit;
Dance, Yoga, Corporal Expression Classes;
Round Table and Debates: The round table and de- bates were relate to homophobia, transsexuality, racism, gender identity, LGBTQ health access, insurance and violence, LGBTQ people in world sport;
Singers and Drag Queen presentations;Pride House Pavilion
Parties, meet-and-greets;
Pride House Rio Celebra
Recreational activities
Badminton
Soccer
Volleyball
Dodgeball
Picnic
Pride House Rio Village
At the weekend the street was held with cultural actions, exhibitions
Space for snacks and foods
Pride House Rio Kids
Fairplay activities
Artistic and cultural activities: a team of volunteers promoted actions where kids exposed their creativity by showing what they think about diversity, discrimination through paintings, art workshops, learning and teaching about respect to LGBTQ people
For a complete report, check the sidebar on this page.