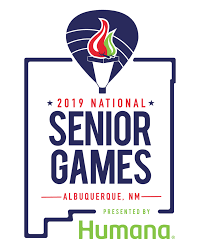 2019 National Senior Games, Albuquerque, United States
The National Senior Games will be held in Albuquerque, New Mexico, United States between June 14 – 25, 2019. Sage Albuquerque

will be the local organizers for a Pride House, the first ever at this event, and the first in the United States.
SAGE Albuquerque will be providing a Pride House during the Albuquerque National  Senior Games (NSG) to welcome LGBTQ+ athletes and fans.  The Pride House will be open from 14-24 June 2019, on weekdays (Monday through Friday), 9AM to 4PM from 14 to 24 June.
Venue: The Pride House venue is located in the City of Albuquerque's Community Service Building at 700 4th Street SW, Suite B, 87102 Albuquerque, 1/2 mile from the Convention Center where NSG Accreditation will take place. Look for the Pride House banners that will identify the venue and the meeting space. Off-street parking is available. Refreshments will be served.